Saturday, November 25, 2017 - 11:00am
FEAST ON BOOKS!
Bring your kids in to the store to enjoy stories from New Mexico children's books authors.
Joel Nakamura: I Dreamed I Was A Dog (3 - 12 years)
"The universe is a dream dreamed by a single dreamer where all the dream characters dream too."
–Arthur Schopenhauer
Inspired by this famous quote, Joel Nakamura's vivid, colorful illustrations transport readers on a magical journey that begins as a young boy falls asleep and dreams that he is a dog. Populated with animals and beautiful scenes of the natural world, the story shows the interconnection between all creatures in the vastness of the universe. A perfect bedtime story for readers of all ages!
About the Author
Award-winning artist Joel Nakamura is known for his unique style: a blend of folk art and sophisticated iconography rendered in a neo-primitive technique. He is chosen for many of his commissions for his knowledge of tribal art, mythology, and for his ability to convey stories and information in an intricate and engaging manner.
Sandi Wright: The Adventures of Santa Fe Sam
The Adventures of Santa Fe Sam is a delightfully written and illustrated storybook exploring the fascinating past and present of New Mexico and the Southwest, as told through the discoveries and inquiries of a prairie dog named Santa Fe Sam.
Sam is a prairie dog sentry turned sleuth whose curiosity takes him on an intriguing journey to discover the origins of the mysterious relics they find. The colorful creative illustrations of Riyon Harding add to the adventure, making this a storybook that readers, young and old, will read and treasure for years to come. You are sure to be enchanted and entertained with Sam and his friends.
About the Author
Sandi Wright s an artist, art teacher, and art therapist living in Santa Fe, New Mexico. Her book is a finalist for the New Mexico Book Awards in six categories.
Moises Salcedo (illustrator): Owl in the Straw Hat (4 - 8 years), written by Rudolfo Anaya
Written by Rudolfo Anaya, the book tells the story of Ollie, a young owl who lives in an orchard with his parents in northern New Mexico. Ollie is supposed to attend school but prefers to hang out with his friends Raven and Crow instead. Ollie's parents discover he cannot read and they send Ollie off to see his grandmother, Nana, a teacher and farmer in Chimayó. Along the way, Ollie's illiteracy causes mischief as he meets up with some shady characters on the path.
About the Author
Rudolfo Anaya, considered the father of Chicano literature, is the author of the beloved classic Bless Me, Ultima, which was adapted into a major feature film in 2013. In 2016, Anaya received the National Medal of Arts presented by President Barack Obama. His children's books include Rudolfo Anaya's The Farolitos of Christmas, The First Tortilla, Roadrunner's Dance, The Santero's Miracle, and Serafina's Stories. Anaya is professor emeritus of English at the University of New Mexico where he taught for thirty years. He lives in Albuquerque.
About the Illustrator
El Moisés is leaving his mark as a modern-day artist who brings the essence of urban culture and barrio flavor to mainstream fine art. His work is influenced by the Chicano, American, Native American, and Mexican cultures that are reflected in his arte, which has been exhibited or featured around the world.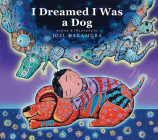 $17.95
ISBN: 9781945652905
Availability: Available to Ship - Est. Delivery in 8-13 Business Days
Published: Leaf Storm Press - October 31st, 2017
---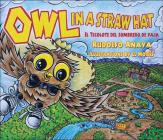 $16.95
ISBN: 9780890136300
Availability: Available to Ship - Est. Delivery in 8-13 Business Days
Published: Museum of New Mexico Press - October 1st, 2017
---